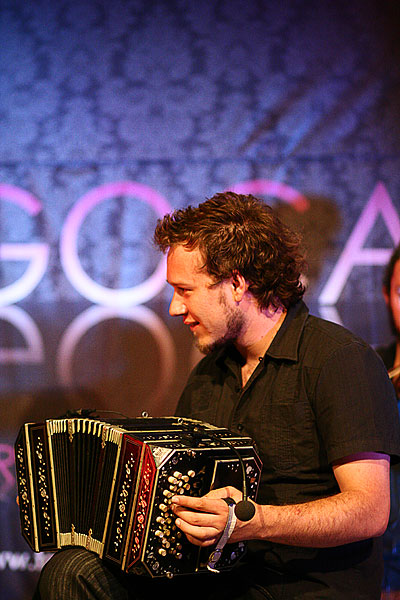 For me the bandoneone is a essential tango instrument, it's one of the instruments that is needed in order for me to call it tango music. The bandoneone is used for rhythm since there are no drums in most tango orchestras.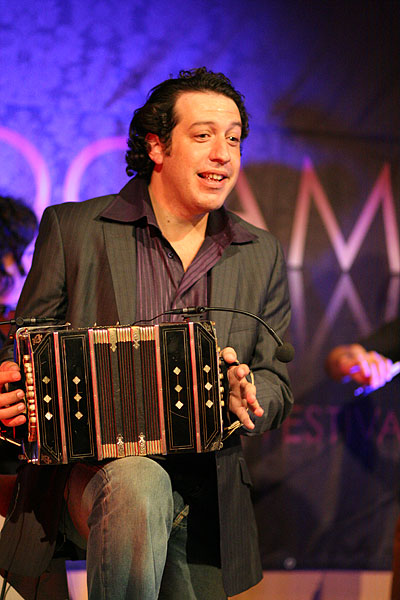 The orchestra at Tangocamp, Sexteto Milongero, has two bandoneone players: Diego Braconi and Mauricio Jost.
What instrument in the tango music do you like the most? Is there any instrument that you adapt your dancing to?
Please comment
.