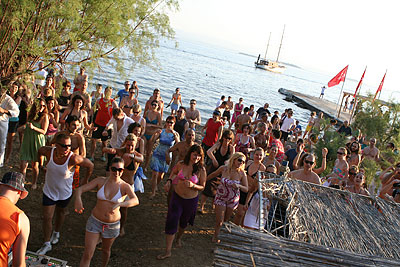 Going to a festival like Tangocamp is a great way to meet lots of people. You'll of course meet them at classes and milongas but there is also plenty of other activities where you can meet them.
The beach party at Tangocamp Greece is a perfect example of this. On Friday the beach was completely filled with all the Tangocamp participants.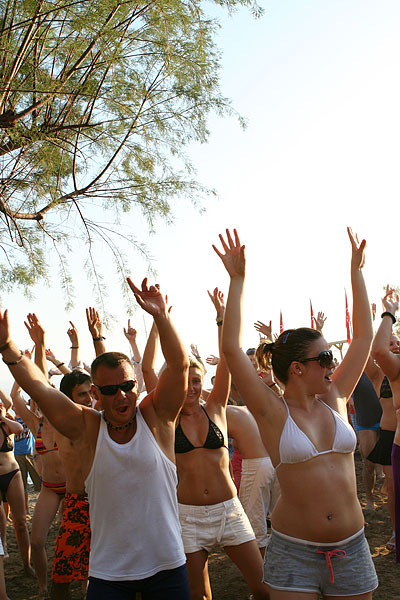 A local salsa dj was there playing and people busted out their salsa moves or just let loose with any kind move, having a good time.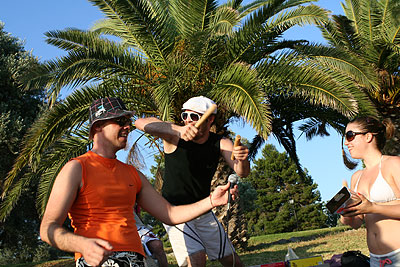 The weather during all of Tangocamp Greece was great, very varm and sunny. In addition to having a tango experience you also got a nice holiday experience.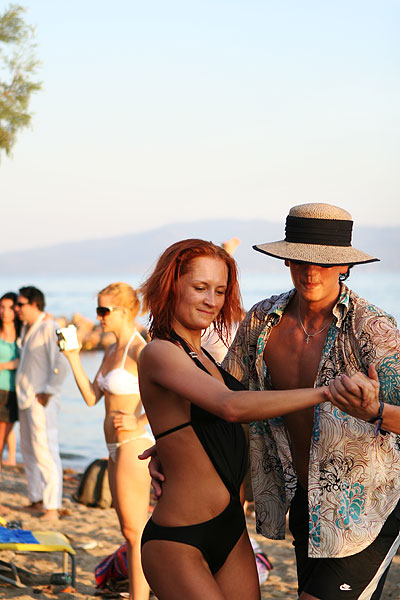 To cool down during the beach party you could order some drinks from the bar or of course take a swim in the ocean.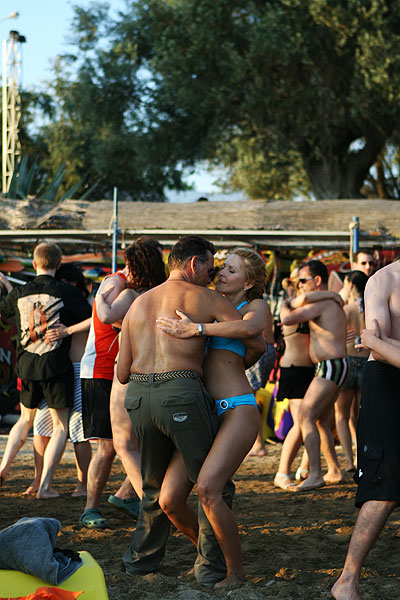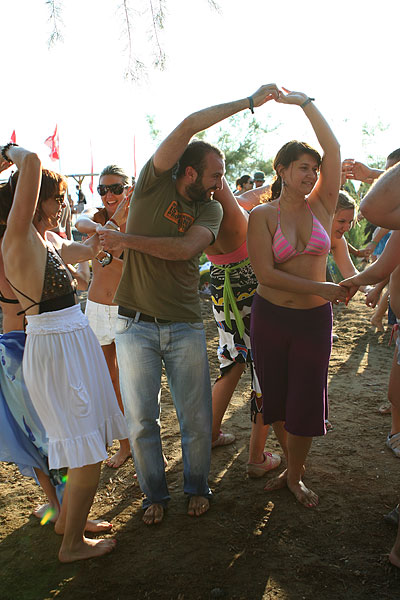 What did you think of the beach party at Tangocamp Greece?
Please comment
.