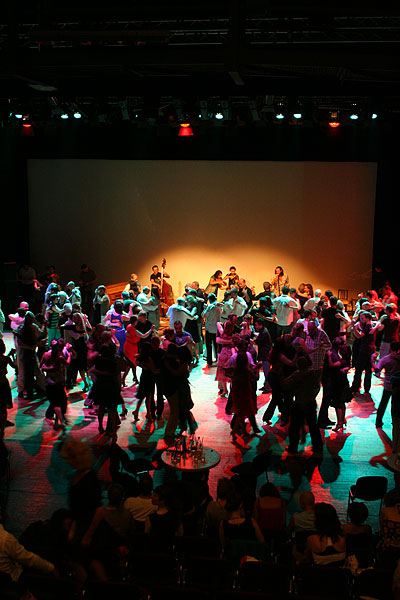 Yesterday was the first big milonga night in Dusseldorf with two dance floors. The main room is built as a theater so beside the large dance floor (the stage) there is also plenty of space to get a good angle to watch the dancers.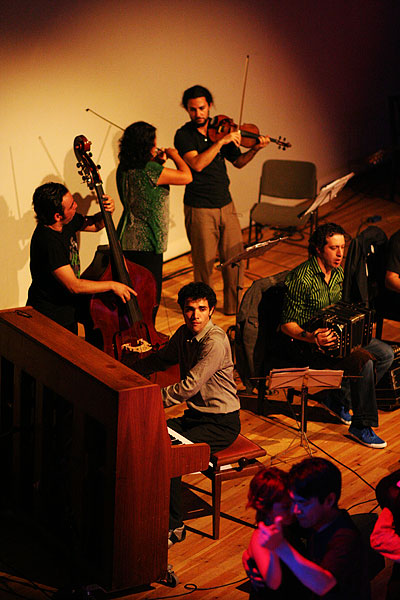 Sexteto Milongero was playing right next to the dancers which gave the milonga an intimate feeling and a good contact between the dancers and the orchestra.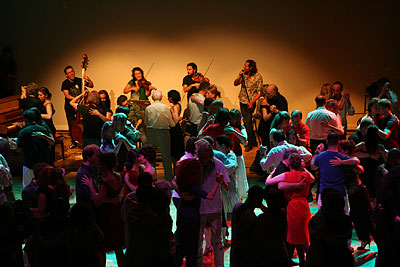 The dance floor was full with dancers all through the night.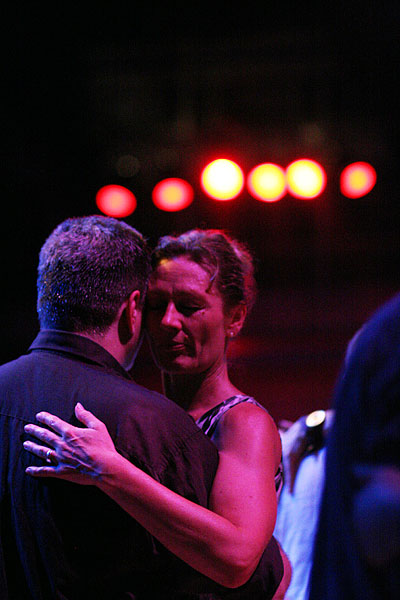 What do you think of the Friday night milonga at Tanzhaus?
Please comment
.