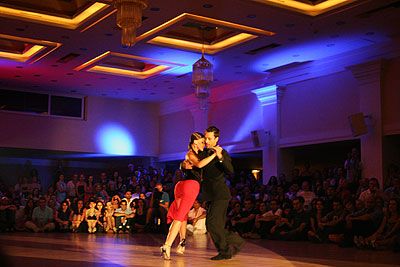 Tangocamp Greece is such a large tango festival with many people and you notice that especially when everybody gathers to see the the teachers perform at night.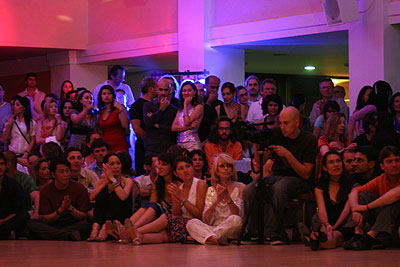 There are three or four rows of people in a circle all around the large ballroom. Everybody squeezes togehter so that everybody get a good view of the performers.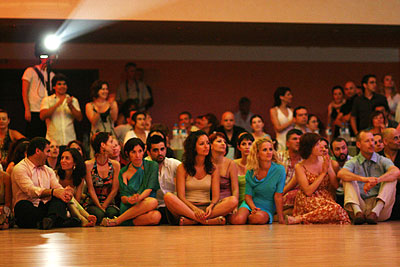 During the performances there are three big spotlights that follows the tango couple whereever they dance. In the corners you'll find the camera crew from Greece that records the performance for the Tangocamp DVD.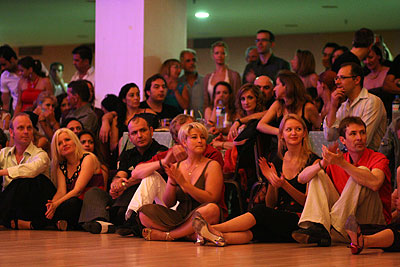 It's so great to be able to see all these shows because several of the couples improvises their performance so you'll get to see a unique performance each time.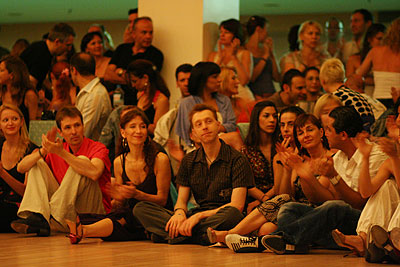 What do think of the performances at Tangocamp Greece. Where there any performance in particular that you liked?
Please comment
.