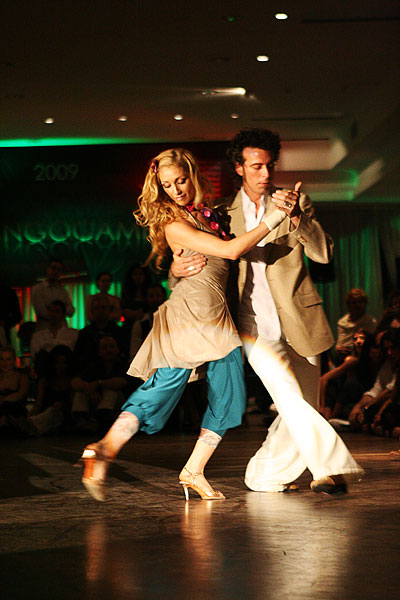 One thing that I like about the classes at Tangocamp is that there is a good balance on what is taught, there are both classes and teachers that focus on technique and others that focuses on a small sequence. You'll always need both.
In this way there is a good chance that the teachers touch on a subject that you need or want to work with.
The picture above features Pablo Inza & Eugenia Parrilla from he performance on Sunday.
What are the things in tango that you would like to know more about when you take classes at Tangocamp?
Please comment
.