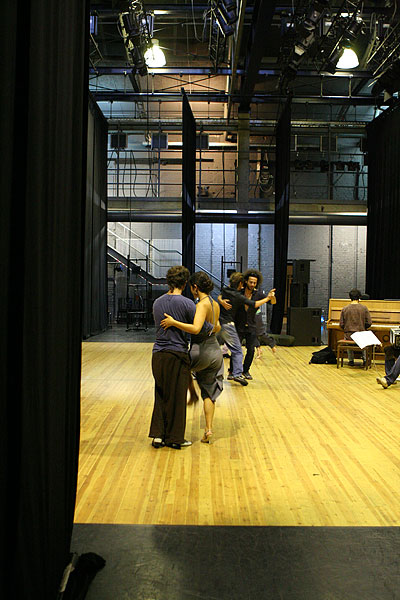 Right now the rehearsal for tonights tango show in Tanshaus. Here is a few behind-the-scene shots. The first one is of Pablo Villarraza & Dana Frigoli from the side of the scene.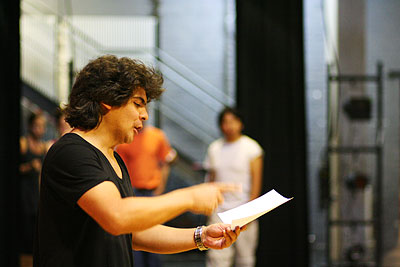 Adrian Veredice were giving out directions where and how everybody should move when they are all on stage.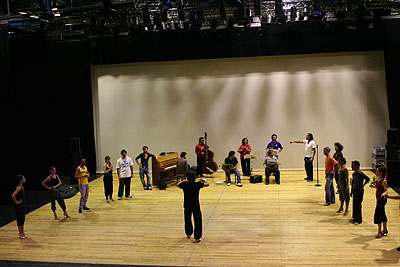 Here's an overview from where the audience will sit.
Please comment
.