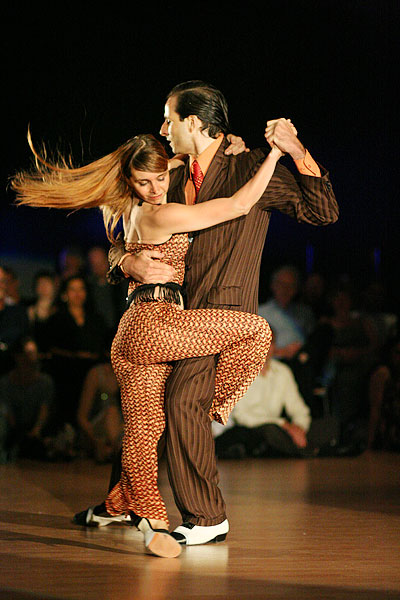 Tangocamp has arrived in Dusseldorf and tonight the festival will start at Tanzhaus with a big tango show that features all the tango stars that teach and perform at Tangocamp as well as the orchestra Sexteto Milongero.
I have really enjoyed all the performances so far and I really look forward to see the them again but now with the extra lights and more powerful sound that the stage brings.
In the photo you see Damian Esell & Nancy Louzan performing. Come see them and all the other tango stars tonight!
Whart are you looking forward most about the show tonight?
Please comment
.