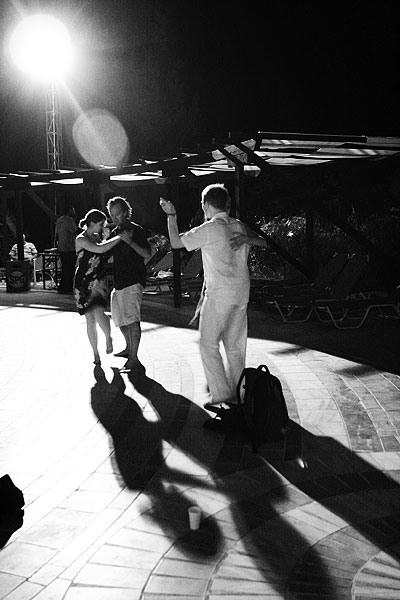 There was no official milonga Wednesday evening but the dj by the pool at Eretria village played some neuvo tangos for all the people who wanted to get started dancing at Tangocamp.
I guess they had to cure their tango abstinence from the trip here to Tangocamp Greece.
How long pause can you have until you feel the need to dance tango? Please comment.