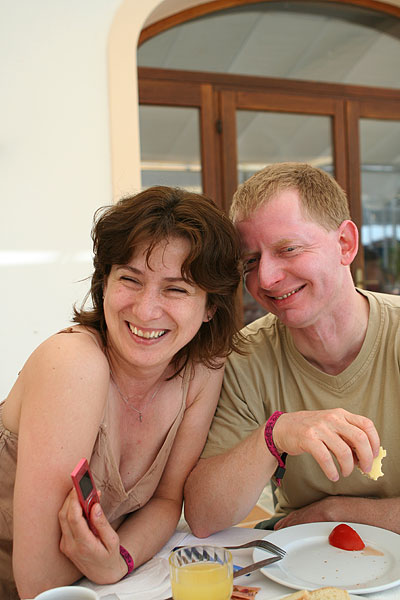 At breakfast time it's easy to make new friends, this morning I met Annamaria & Thorsten that lives in Germany. Annamaria has been dancing tango for about two years.
She say: "I have visited Tangocamp Rome before, then I bought the Tangocamp DVD and saw all the beautiful surroundings here in Greece and I knew that I just had to come here as well. I'm so happy to be here. We'll head to the village for a while and look around before we get back to when the classes start."
What made you decide to sign up for Tangocamp Greece.
Please comment
.