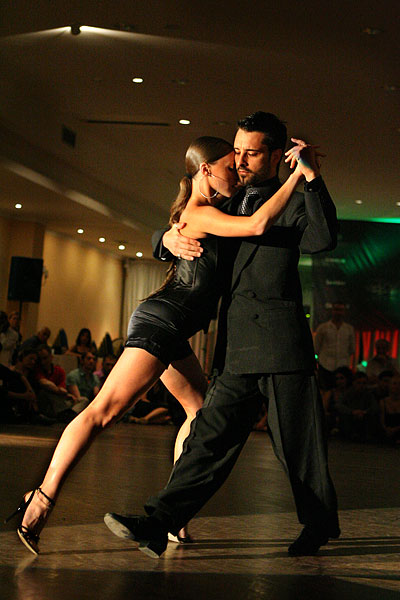 Here is a picture of one of the couples that teaching at Tangocamp: Javier Rodriguez & Stella Missé.
I'm very happy to be able to see the collection of all these great teachers and performance together at one place.
Since I haven't seen any of them before I enjoy the opportunity to see what kind of style they dance and what they focus on in their classes.
Which of the teachers at Tangocamp suits you the best? What kind of things do you want to learn when you're on Tangocamp?
Please comment
.