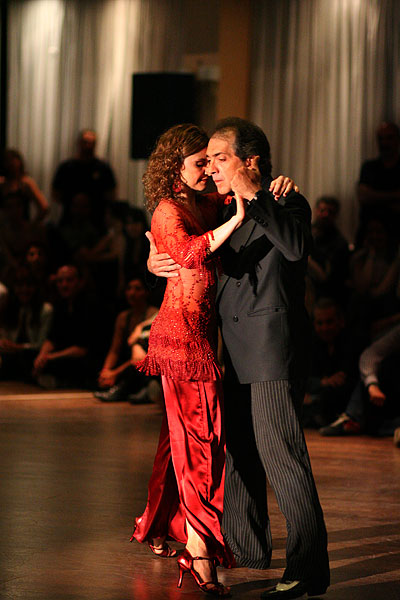 Durings the nigths at Tango camp there will always be performances by the teachers. At Friday nigth the performances started with that all the teachers danced at the same time and after that some couples did their own individual performance.
On Friday Gustavo Naveira and Giselle Anne performed for all the milonga guests sitting around the dance floor.
What did you think of the Friday night milonga at Tangocamp?
Please comment
.