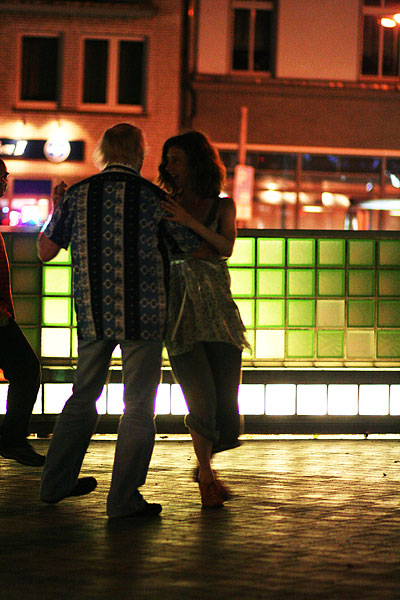 Halfway between the hotel Holiday Inn and Tanzhaus (just a 5-6 minute walk btw) there is a square where there is a pretty good pizza place if want to grab a quick meal between lessons.
Yesterday night I sat down there with the team who films and produces the Tangocamp DVD. After a while I realized: There is really tango music being played even here, it was not just in my head as I first thought.
Some local dancers had decided to have a "guerilla" milonga at the square. Really nice.
Do you also have "guerilla" milongas in your local tango scene?
Please comment
.